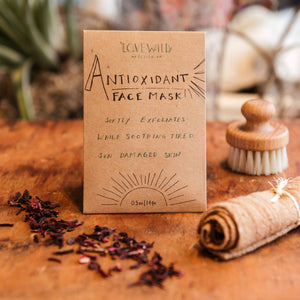 A heavenly little face mask sachet, handmade with love by Sierra, in New York. Softly exfoliates, while soothing tired, sun damaged skin.
Mix a portion of clay with a few drops of water until you reach a spreadable consistency. Stir with your finger or a wooden spoon. Apply to entire face, let rest for few minutes. Rinse and pat or air dry.
Bentonite Clay, *Matcha Powder, *Hibiscus Powder, *Chamomile Essential Oil *organic Free of parabens, phalates and artificial fragrances. Handmade with the purest of ingredients. Packaging is completely biodegradable.